header
Canyoning with purelements®
Canyoning with purelements® – your canyoning provider in the Allgäu!
Sometimes wild, sometimes picturesque – in any case natural! Experience beautiful gorges and canyons in the Upper Allgäu and the neighbouring regions of Austria. Get to know a new perspective, cross your borders under our professional guidance. Everything with the canyoning team from purelements. Canyoning is probably the best way to combine mountaineering and water sports. Born out of the necessity and curiosity of the human being, it inspires many adventure seekers and also those who want to enjoy nature in a pure and unadulterated way.
We at purelements offer you exactly this interesting and modern mixture of the extraordinary natural experience "Canyoning" on our canyoning tours in the Allgäu, Lechtal, Kleinwalsertal, Tannheimer Tal, Vorarlberg and on canyoning trips in Europe and around the world. We pay particular attention to security! For this we have specially developed security standards and our very small group sizes enable optimal care. Because you are the most important thing for us!
Many new experiences are waiting for you with canyoning in the Allgäu.
We look forward to accompanying you!
Slide 1
Our highlight - canyoning in the Starzlachklamm
Video 1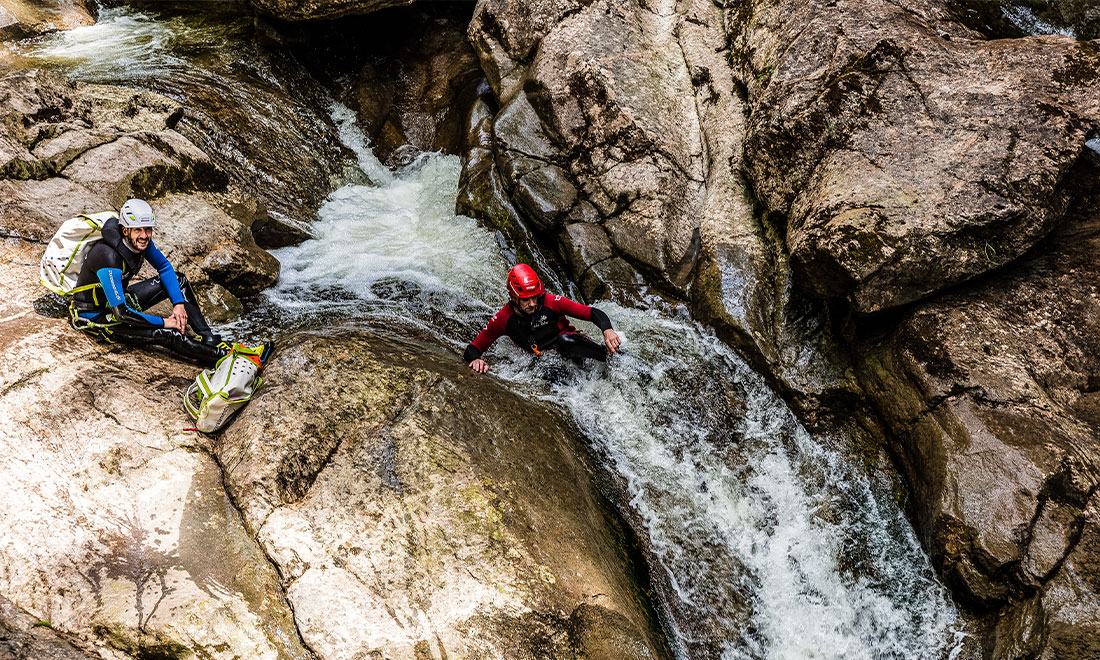 Jump into the canyoning world with us!