header
Your canyoning
provider in Germany
Go on outstanding canyoning tours with purelements
You, the power of the elements, a breathtaking panorama and a group you can rely on: This is canyoning in its best and original form. On a canyoning tour with the guides from purelements you will experience what it feels like to surpass yourself. How good it is to gain confidence in yourself and to develop mindfulness towards an unspoilt nature that only us canyonists can see in this unique way.

Canyoning with purelements is authentic canyoning, because we are interested in the real, timeless experience. During our tours we therefore do without everything that does not belong in the wild and concentrate on the essentials: on your unforgettable nature experience, your safety and on the desire to have action-packed fun together as a group while we are climbing, diving, jumping, sliding or abseiling.

The canyons that we regularly conquer include Starzlachklamm, Schwarzwasserbach, Strindenbach, Kobelache and the Stuibenfalls on the Plansee. Our tours are based on a proven and certified safety concept and follow a philosophy in which experiencing closeness to nature and mindfulness are among the top values.
Slide 1
Our highlight - canyoning in the Starzlachklamm
Video 1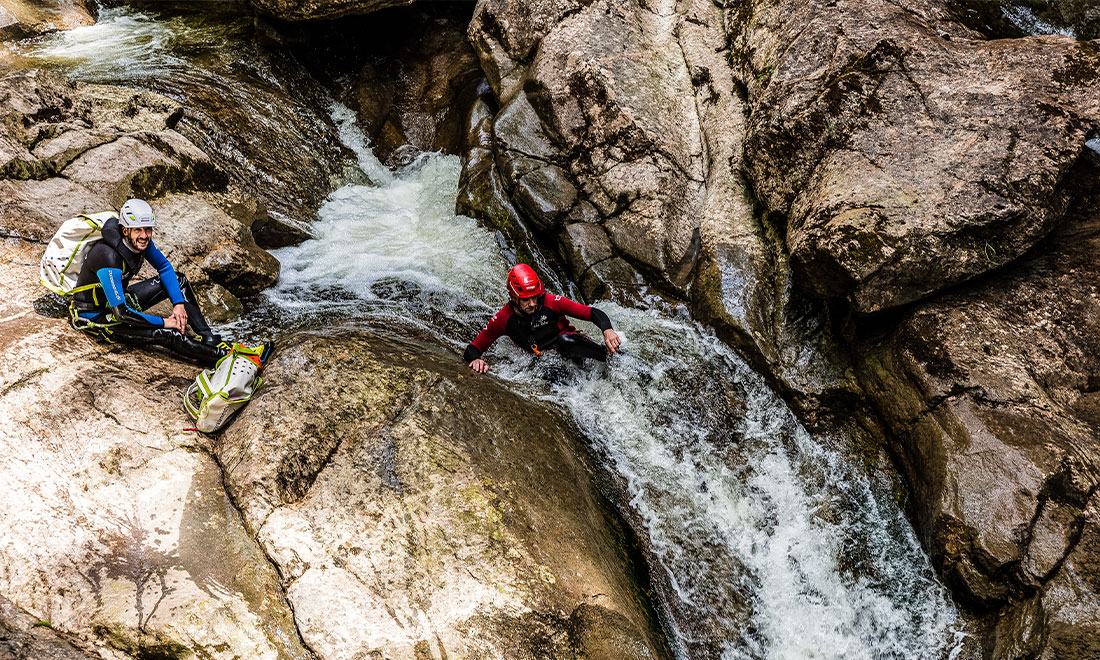 Jump into the canyoning world with us!