Thank you for your registration!
We look forward to welcoming you soon.
You will receive a copy of the entries sent to us to the email address you provided.
If you have signed up for our experience newsletter, you will receive an additional email to confirm this.
Are you here for the first time? Here is a little foretaste!
You can find more pictures, videos and current information on our social media profiles:
Official canyoning partner of Edelrid®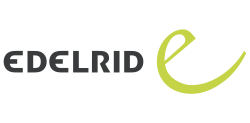 Gemeinsame Firmenwerte wie Qualität und Nachhaltigkeit machen uns stolz darauf offizieller Canyoning Partner von Edelrid zu sein.
Als innovatives Bergsport Unternehmen aus dem Allgäu, produziert der Erfinder des Kernmantel Kletterseil vieles noch in Isny und liefert dadurch kurze Wege und beste Qualität.
Wir statten Euch gerne mit Topp-Ausrüstung von Edelrid aus.
Unsere Partner